It is funny that there were lots of Japanese languae learner were asking the meaning of "交通規則を逃げろ(にげろ)", but every japanese native speaker answers "this sentence doesn't make sense".
But, why there were so many learners asking same question?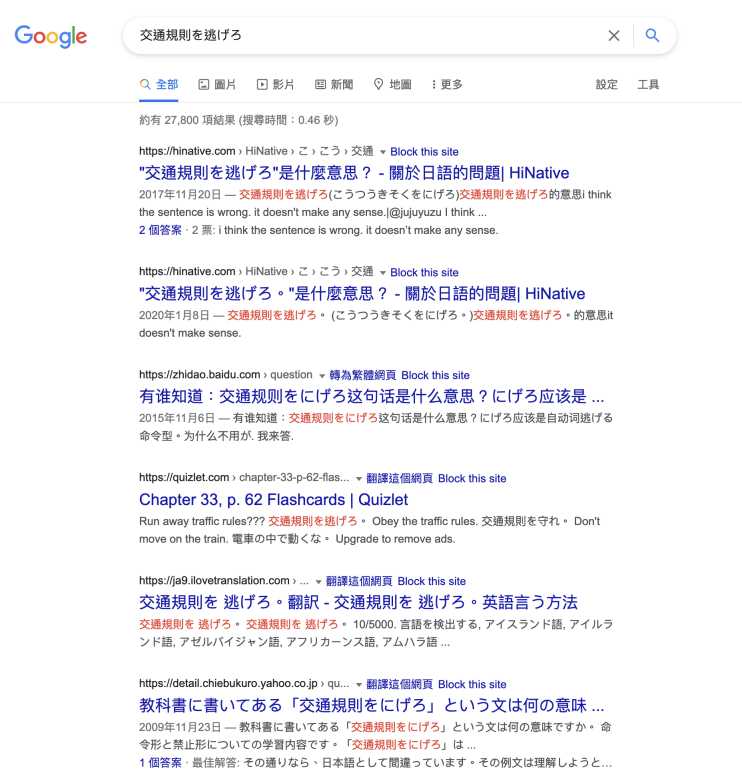 Because they all used みなの日本語II as text book. In page. 62 you will find this example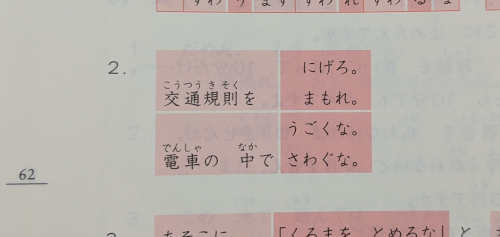 The answer is quite simple: We misinterpreted the format.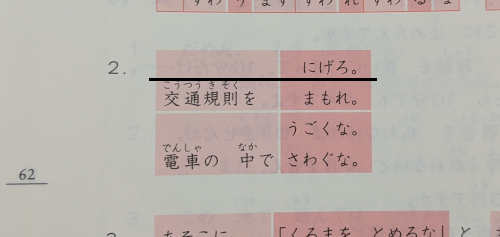 Wrong
交通規則を逃げろ
交通規則をまもれ
Correct
逃げろ
交通規則をまもれ
Oh, yes, I made the same mistake yesterday, haha!